Open Science, Interview, & Publication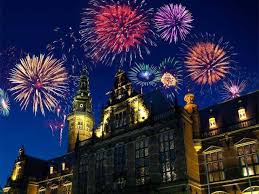 Only a few days ago, we said farewell to 2019 and welcomed the new year. However, the end of 2019 was especially fruitful, as we were able to publish our article about our automated actigraphy software package for R in the Journal of Science and Medicine in Sport (click here for full-text).
Additionally, 2019 was the first year in which our research institiute – SHARE; Science in Healthy Aging and Healthcare – did not only awarded top-publication awards, but also a brand-new Open Science award, during the annual SHARE PhD day. While I readily applaud such endeavours to promote Open Science, this occasion had an extra golden edge, as I – next to my colleague Stefania Barzeva – was one of the two recipients of this award! Many thanks for SHARE to make this Open Science reward a reality!
Lastly, I was invited for a short but interesting interview with Johanna Pykko for the SHARE newsletter. As it is always fun to discuss and brainstorm about research ideas and academia, I really enjoyed it (click here for full-text). The University of Groningen also covered the Open Science award 2019 in a seperate blog post (you can read it here).
Well that's it for this small update; best wishes for 2020 to you all!